Cadwell Park celebrated its 85th anniversary in 2019. Despite its age, the circuit is still regarded fondly by many motorsport fans and remains especially popular with bikers across the UK. Here's a few facts that you may not know about this prestigious circuit: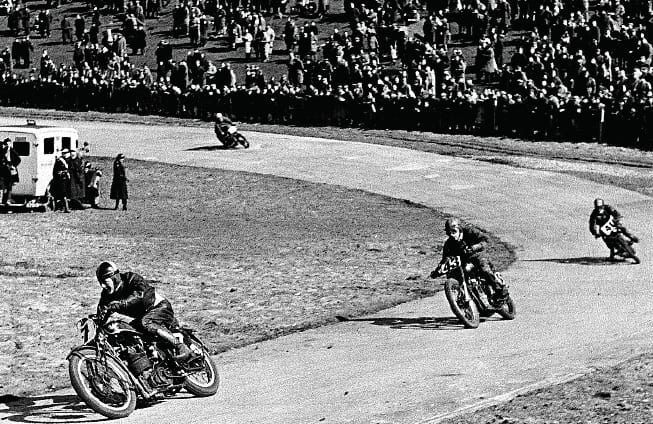 Cadwell Park is located in the Lincolnshire Wolds and was originally established in 1934 by Mr. Mansfield Wilkinson from Louth. His sons used to race their own motorcycles on the land.
In 1953 the circuit was lengthened to 1.3 miles. This was soon after the creation of the 500 cc motorcycle-engined Formula 3 that was to race in a traditional bike meeting. There were around 30,000 spectators at that race.
A few of the circuit's bends are named after family members of Mansfield's such as Charlie and Chris.
In January 2004, one of the largest developments to the circuit happened when Jonathan Palmer's MotorSport Vision Company purchased Cadwell Park. Palmer added a programme of improvements to Cadwell with the purpose of producing better customer experiences for spectators and competitors.
Today, Cadwell is considered too narrow for high-level car races, however, some club motorsport associations like BARC and 750MC continue to hold meetings.
Competitively, Cadwell is mostly used for motorcycle racing, with the British Superbike Championship round being the largest event of the year for the circuit. As well as the British Superbike Championship, Cadwell Park also hosts the Vintage Sports Car Club's festival and the Wolds Trophy covering the post-war period.
Want to find out more about Cadwell Park as well as an assortment of people, places and motorcycles? Give Classic British Legends a read here.