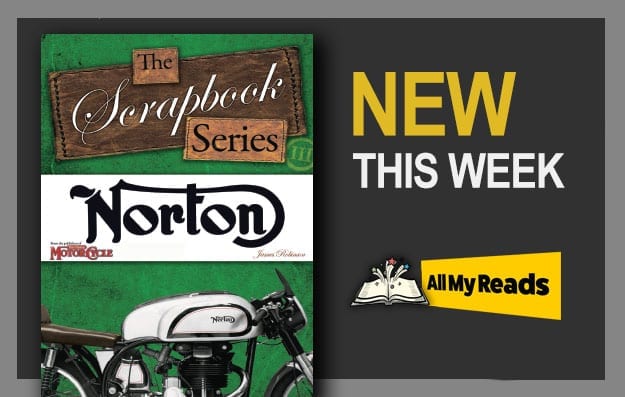 For years, Bracebridge Street was the home of race- winning design and manufacture, as Norton triumphed in all classes of racing, from club level to grand prix.
It wasn't all about competition though, as Norton made a host of fabulous road machines which, naturally, benefited from the track proven technology.
Dominator, International, Commando, ES2 and of course Manx are just some of the famous Norton monikers. Be it on the track or the road, Norton cut a dash as favourites of all serious motorcyclists, from famed racers to the rocker crowd, all acknowledged in the third of The Scrapbook Series.
Get started and read The Scrapbook Series – Norton today!