Would you like to grow your own delicious, fresh-picked veg free from air miles and plastic packaging? Then this book is perfect for you. What's more you'll find 70 delicious and original recipe ideas to inspire you and your family.
With the help of this clever and informative book you will soon be growing a wonderful range of fruit and vegetable crops and you don't need acres of space. Here are a few ideas.
Onions planted in spring have the great benefit of being almost self-sufficient. They are easy to grow, can be planted in spring or autumn and are so versatile in the kitchen.
Asparagus
Plant in spring or early autumn to produce your own delicious home-grown asparagus – so expensive in the shops. Good-sized crowns planted in spring should give you around 20-25 spears every year once established.
Spring Onions
Spring onions tend to have a faster growing period than bulb onions and can be sown over a long period from spring right through to the autumn to give pickings virtually all year round.
Peas
Another crop capable of providing a harvest for much of the season is peas. Rounded varieties such as 'Feltham First' planted in autumn will be perfect for getting ahead for the following season. The smoother surfaces of round-seeded peas don't have any crevices to collect water in; therefore the wetter weather will have little damaging effect.
Lettuce
Lettuce is always a good choice as it can be grown year-round, either as mature plants or for picking individual leaves as needed – or even as baby leaves on the windowsill year-round. Lettuces are naturally cooler vegetables, so germination will be much more successful when the weather is cool, so avoid sowing during the heat of summer.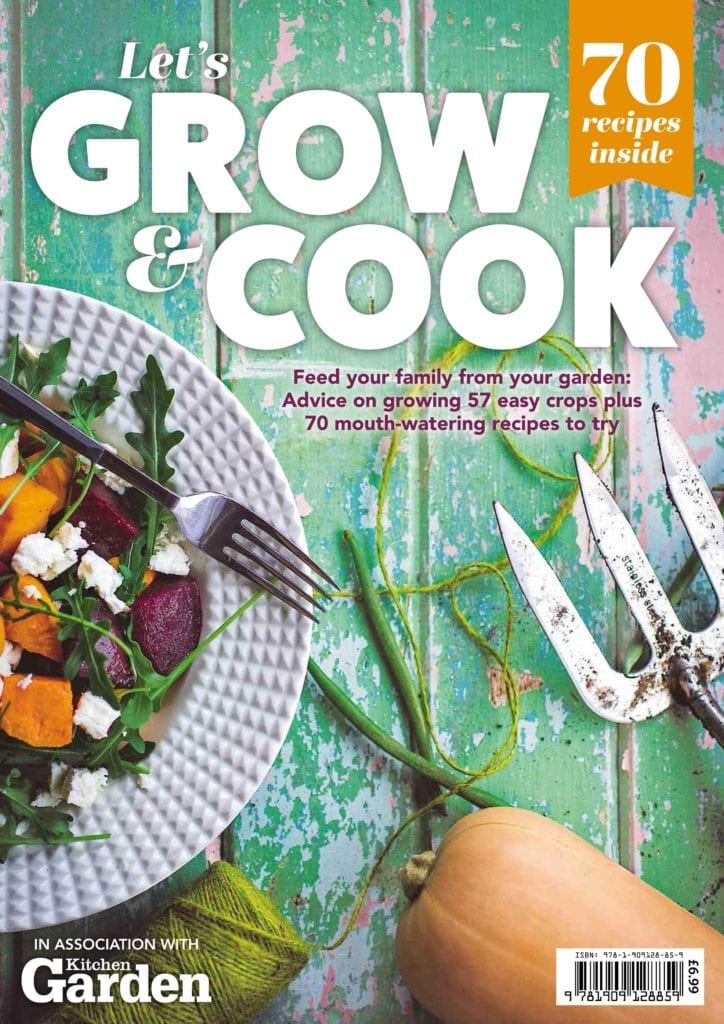 Growing your own fresh fruit, veg and herbs has become massively popular in recent years. Let's Grow and Cook is a title that takes a fresh look at the topic for a modern audience, detailing growing advice for more than 50 crops, including some that have become popular more recently, such as cucamelons and strawberry spinach.
Growing the food is only the first part of the story, however; to get the most out of this truly rewarding hobby you also need to turn your produce into delicious recipes all the family can enjoy!
Read Let's Grow and Cook now on AllMyReads!