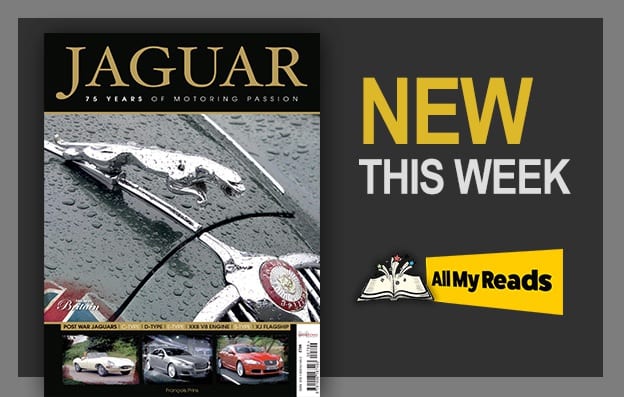 The name Jaguar first came to prominence just before WWII when a new luxury sporting saloon from a small British manufacturer was unveiled at the Mayfair Hotel in London.
However, the man behind the name had long had a vision that he would build an enterprise which would achieve worldwide recognition.
That man was William Lyons who started out making sidecars in Blackpool in the 1920s. By 1939 he had already established a specialist business that made exciting sporting motor cars.
After the war he was to take the world by storm with a stunning series of sports cars from the XK 120 of 1948 to the E-Type in 1961.
In between came the Le Mans-winning C-and D-Types, which were unlike anything that Italy or Germany could produce, and which cemented Jaguar's worldwide image as a manufacturer of successful sports cars…
Get started and read Jaguar – 75 years of Motoring Passion.