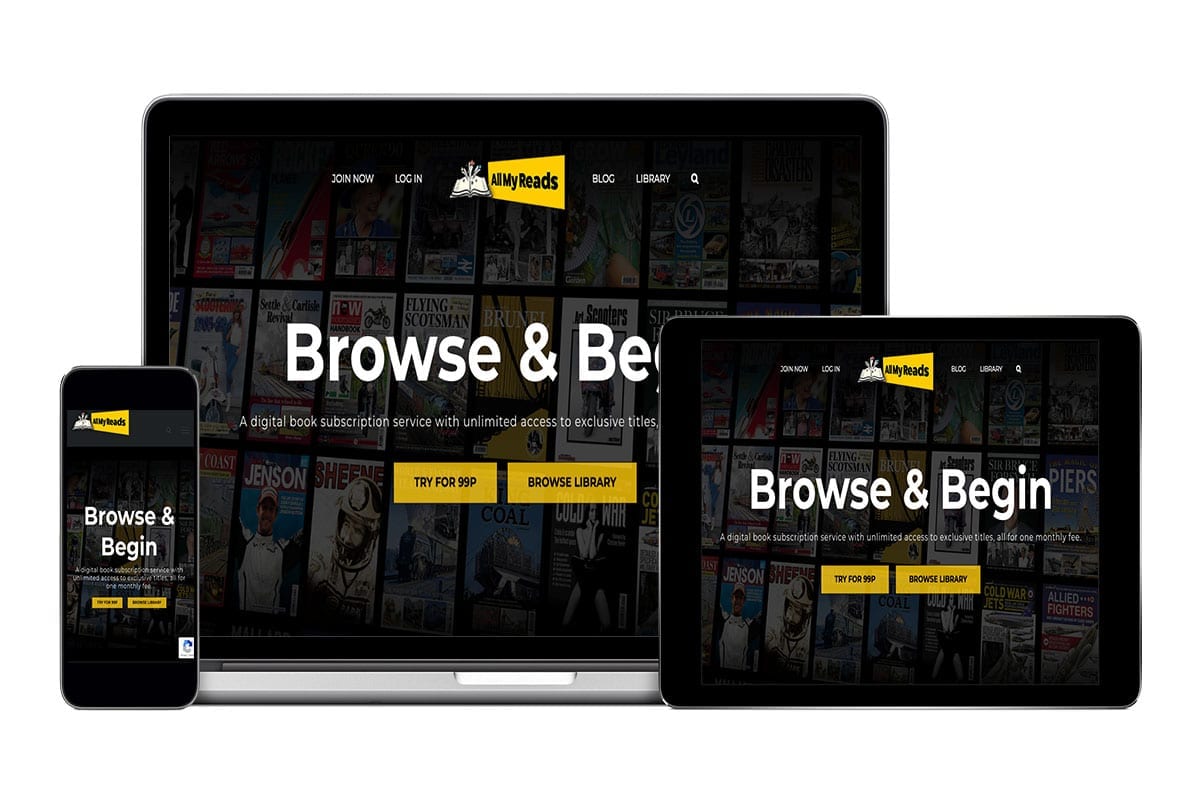 Welcome to AllMyReads, the new way to browse unlimited non-fiction books, taking you on an in-depth journey through aviation, history and railways, all in the palm of your hand.
With more than 100 specialist in-depth digital book titles published on the online subscription service at your fingertips, you can read until your heart's content. You can view AllMyReads on up to three devices at any one time, including your phone, tablet, PC or laptop.
Taking you on a journey back in time through subjects such as aviation, transport and war, AllMyReads is the best place to discover a wide range of in-depth topics that have shaped the world to what it is today. Whether it's diesel, electric or steam, locomotive enthusiasts can follow a route through some of the most iconic and less-explored railways and locomotives from over the decades. All of the individual subjects are grouped together, so readers can change their track at any point and steam into a new direction.
For a more general browse, our biographies tell the stories of some of the most influential people from across the globe, while you can also delve into the world of gardening, food, Shakespeare and even dinosaurs, just to name a few.
Take yourself through a journey of history to discover some of the most important events from the 20th century and beyond. Sit back and relax, as you lose yourself in a world of history and fascinating facts from a bygone era with over 100 books and topics to discover, illustrated through in-depth analysis and rarely seen photographs and illustrations.
Start browsing today and explore the huge range of in-depth and non-fiction topics. Whatever your interests or favourite subjects are, the biggest decision to make will be what to read first!
AllMyReads costs just £4.99 per month; you can enjoy a one month's trial for just 99p! Start your AllMyReads journey to browse and begin through an online world of discovery…
If you would like to keep an eye on all the latest releases, recommendations on what to read next, or some of our popular titles on the site, follow our blog and our Facebook page.